The Basin GOOD NEIGHBOR FOUNDATION
SUPPORTING End-of-life Care for all, regardless of ability to pay
Neighborfest 2022 is August 6 at Lions Wilderness Park and Ampitheater. Purchase your tickets here. To support the BGN mission and receive updates, email Rev. Megan.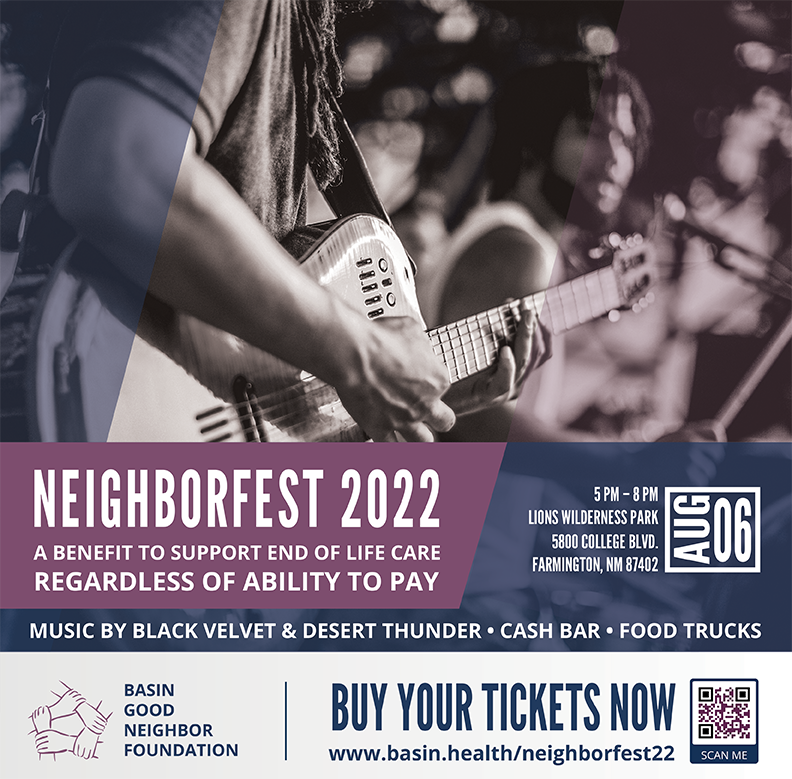 Basin Good Neighbor Foundation is a 501(c)(3) charitable foundation established and entrusted to support the needs of indigent hospice care recipients and their families in northwest New Mexico.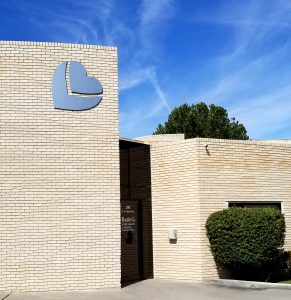 To care for people the way they wish to be cared for.
serving northwest New Mexico indigent hospice recipients and their families.
How are donated dollars spent?
Monetary gifts benefit local northwest New Mexico indigent hospice care recipients and their families. Funding priority is given to those with immediate needs. We do our best to work with local organizations, care providers, and caregivers to serve health and comfort needs.
In addition, we operate with a "shop local" philosophy, in hopes to keep every dollar granted within our local counties.
 
How can I get involved?
Help, no matter how great or small, is always appreciated. We welcome financial and in-kind donations, as well as personal time volunteering for our programs. We have several opportunities for volunteers that involve hospice care and program development. You can also participate in helping us to raise awareness of the philosophy and importance of hospice and palliative care.
Volunteer
Our volunteers provide invaluable support to our hospice clients and their families. Help is needed to assist in many areas that are often not covered by insurance. Our valued volunteers will receive special training to assist in client homes.
Please join us in this very important work:
respite
friendship/companionship
spiritual support
errands and chores
pet and plant care
correspondence
reading
music
community outreach
program assistance
fundraising/event planning
Call us today at (505) 325-8231 or e-mail [email protected].
Contact Us
Basin Good Neighbor Foundation
200 N Orchard Ave
Farmington, NM 87401