Basin Health Companies, San Juan County's largest private employer, is proudly locally owned and operated in San Juan, Cibola, and McKinley counties. As part of our team, you will join a group of dedicated professionals who strive to create the best home healthcare company in the country.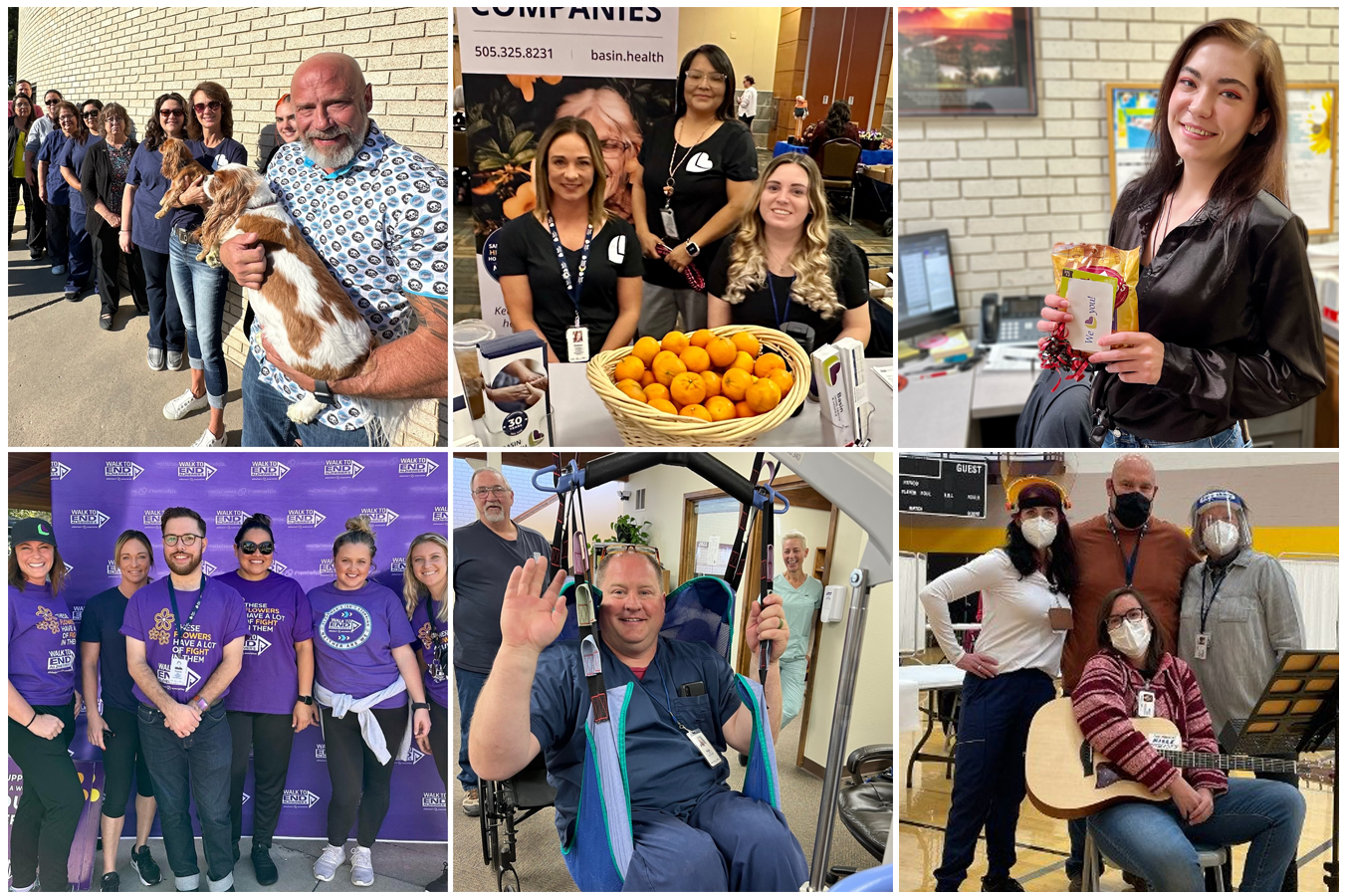 Interested? Explore our open positions at the Indeed link below, or send your resume to hr@basin.health
Working at Basin
Whether it be our patients or our staff, everything we do comes from the core ideas we share. Fundamental among our beliefs is the Platinum Rule: treat others how they want to be treated.
Theresa Paniagua, the Director of Operations and Administrator for Basin Coordinated, is an excellent example of how it is possible to grow and thrive at our company. Hear her story by watching her Employee Spotlight video.
It's been so rewarding to care for medically fragile patients where they are safest these days—at home. I hope more of my colleagues will join me in home health care.
I am proud to work with an incredible team at Basin Health Companies. We carry ourselves with professionalism, kindness, compassion, and a good sense of humor. I look forward to growing our team!
Basin Home Health & Hospice
Partners Assisted Living Services
At the Basin Health Companies, we believe in treating others how they want to be treated. That includes offering great benefits to our employees.
Eight paid holidays each year
A flexible hybrid work environment
Health, dental, and vision insurance
Notice of Nondiscrimination
Basin Home Health, Inc. complies with applicable Federal civil rights laws and does not discriminate on the basis of race, color, national origin, age, disability, or sex. Basin Home Health, Inc. does not exclude people or treat them differently because of race, color, national origin, age, disability, or sex. Basin Home Health, Inc. provides free aids and services to people with disabilities to communicate effectively with us, such as qualified sign language interpreters and written materials in other formats (e.g. large print, audio, accessible electronic formats). Basin Home Health, Inc. provides free language services to people whose primary language is not English such as qualified interpreters and information written in other languages. If you need these services, contact the Section 504/ADA Coordinator/Section 1557 Civil Rights Coordinator at 505 325-8231. If you believe that Basin Home Health, Inc. has failed to provide these services or discriminated in another way on the basis of race, color, national origin, age, disability, or sex you can file a grievance with Marisa Smith, Regional Manager, Office for Civil Rights US Department of Health and Human Services 1301 Young Street, Suite 106 Dallas TX 75202 Customer Service Response Center: (800) 368-1019 TDD: (800) 537-7697, Fax: (202) 619-3818 ocrmail.hhs.gov. You can file a grievance in person or by mail, fax, or email. If you need help filing a grievance, Vince Moffitt Executive Director/Administrator is available to help you. You can also file a civil rights complaint with the U.S. Department of Health and Human Services, Office for Civil Rights, electronically through the Office of Civil Rights Compliant Portal, available at https://ocrportal.hhs.gov/ocr/portal/lobby.jsf, or by mail or phone at: U.S. Department of Health and Human Services, 200 Independence Avenue SW, Room 509F, HHH Building, Washington, DC 20201; 1-800-368-1019, 800-537-7697(TDD)
Farmington and the Four Corners
Farmington is a city in San Juan County, New Mexico that is enveloped by natural beauty and cultural diversity. This area in the northwestern  corner of the state is called the Four Corners region due to its close proximity to Arizona, Utah, and Colorado.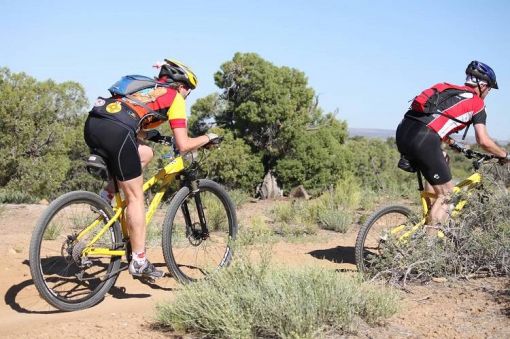 An Outdoor Hub
Residents and visitors of the Four Corners area partake in various outdoor activities throughout the year, including mountain biking, snow skiing, golfing, rafting, camping, hot air ballooning, tennis, river bank access, world-class fly fishing, and much more.
The region has an annual average of 273 sunny days each year, making it ideal for spending time in the open air.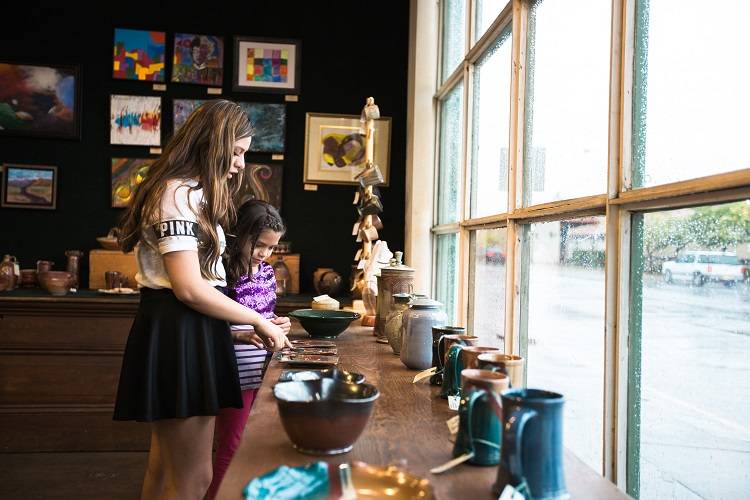 A Cultural Center
The Four Corners region is home to the Navajo Nation, the largest federally recognized tribe in the U.S. Because of this, the influences of Navajo culture are ever-present.
Regional Demographics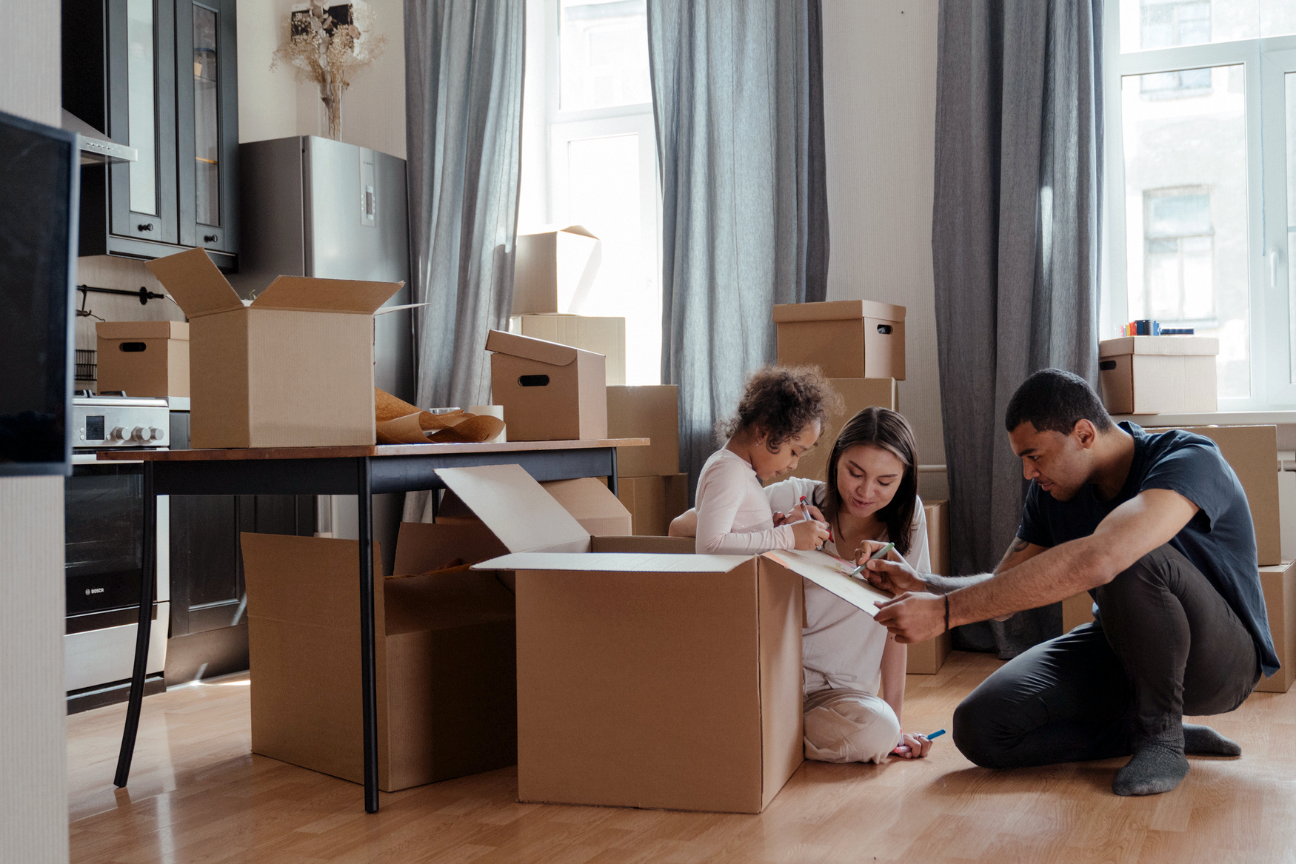 An Advantageous Cost of Living
The median home cost in San Juan County is $165,502 compared to $193,200 for New Mexico and $231,200 for the country, according to Bestplaces.net. In addition, San Juan County's base property tax rate is the second lowest in the State of New Mexico.
Learn more about the benefits of growing your career in New Mexico with the Basin Health Companies.
Office
200 N Orchard Ave. Farmington, NM 87401